CRIMINAL AND FAMILY LAW PROFESSIONALS AT YOUR SERVICE
All of our criminal and family lawyers welcome the opportunity to assist people in the LGBTQIA community as well as those with alternative lifestyles.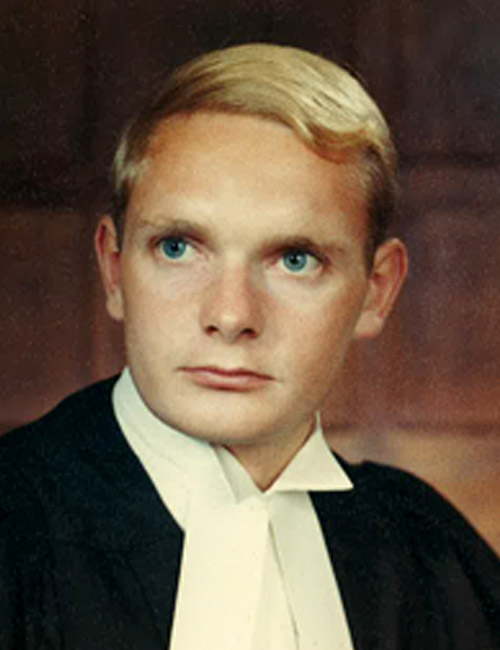 PETER BRUCE GUNN (1945-2006) | CRIMINAL LAWYER
Bruce Gunn came from a long line of lawyers, all of whom graduated from Dalhousie Law School in Nova Scotia. His father, A.O. Gunn graduated in 1949. A.O.'s brother, W.A.D. Gunn graduated in 1925 and went on to become a judge. Finally, A.O.'s father (Bruce's grandfather), A.D. Gunn graduated in 1897.
Bruce began practicing as a criminal defence lawyer in Edmonton, Alberta in 1972. He quickly developed a reputation for being an aggressive and powerful advocate. In the 1980s, it became apparent that he had a gift for impaired driving cases. Bruce had keen insight into the scientific and mechanical workings of the instruments and devices used in blood-alcohol testing, as well as a limitless imagination which was put to good use in inventing new defences.
Shannon Gunn Emery is Bruce Gunn's daughter and shares her father's enthusiasm for the law. As is the tradition in the Gunn family, Shannon articled to her father. Together, along with a rapidly expanding office, they continued the legal legacy until Bruce's death in 2006. Shannon then became managing partner and eventually took sole control of the office in 2016.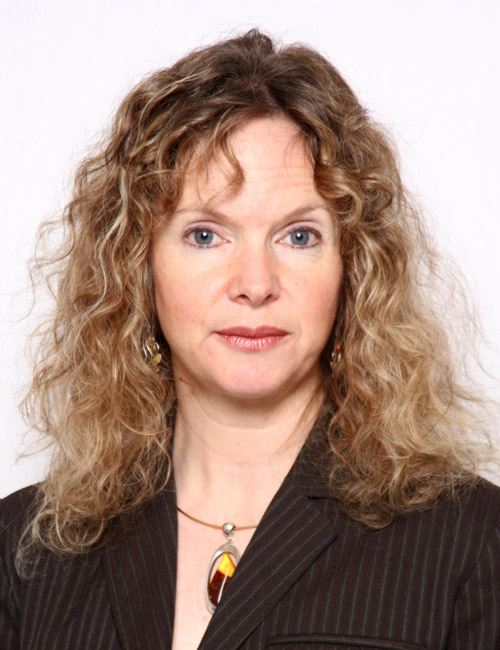 SHANNON GUNN EMERY | CRIMINAL AND FAMILY LAWYER
Shannon Gunn Emery, formerly known as Shannon KC Prithipaul, articled under her father Peter Bruce Gunn, and has since continued her father's legacy in the area of criminal law, especially in the area of impaired driving and DUI offences.
Shannon received specialized training on the Intoxilyzer 5000C in in 2004, the Intoxilyzer 8000C in 2008, and the Intox EC IR II in 2012. She received training in drug recognition in the context of drug impaired driving in 2017. Shannon is fluently bilingual and regularly runs trials and appeals in either official language.
In 2008, Shannon was admitted to the Law Society of the Northwest Territories and in 2012 was admitted to the Yukon Bar. Shannon was President of the Criminal Trial Lawyers Association (CTLA) from 2013 to 2015. She trained as, and received her designation as, a collaborative family lawyer and as a mediator in 2017.
EDUCATION
BA (1991) St. Francis Xavier University
BED (1993) La Faculte Saint Jean (University of Alberta)
LLB (2001) University of Alberta
AWARDS
Al Shumiatcher Prize
Gordon Wright QC Memorial Award
Peter Bruce  Gunn Junior Barrister Award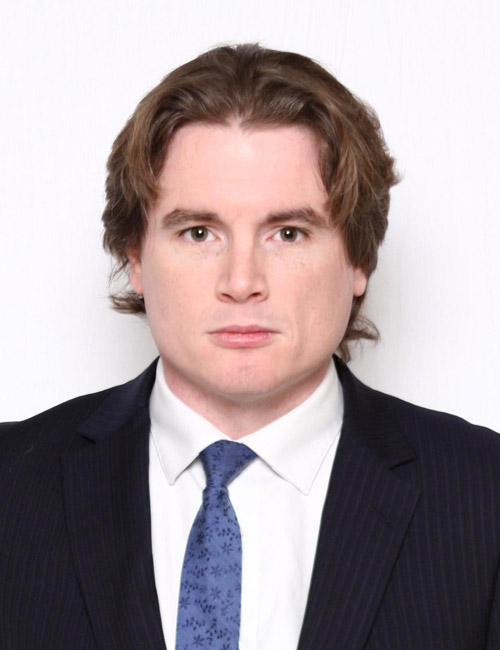 STEVE SMITH | CRIMINAL LAWYER
Steve began his articles with Gunn Law Group in the summer of 2011. Our firm and our clients have come to appreciate Steve's diligence and enthusiasm for the law, as well as his quirky sense of humour. Since his arrival at the office, Steve has proven to be a formidable advocate. He has worked in a number of flagship cases and has represented clients at all levels of court including the Supreme Court of Canada.  In 2015, Steve was awarded the Criminal Trial Lawyers' Association's "Top Gunn" award for advocacy. Steve is licensed to practice law in Alberta and the Northwest Territories.
EDUCATION
LLB (2011) University of New Brunswick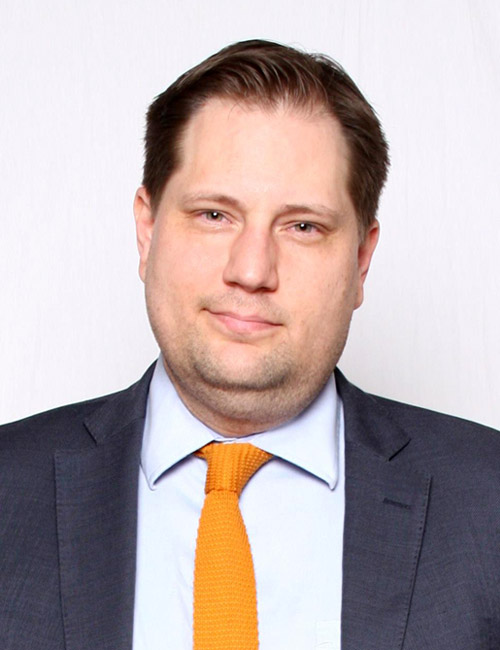 ADAM KLASSEN | CRIMINAL LAWYER
Adam was admitted to the bar in 2014. Since then, Adam has run trials in Provincial Court as well as trials and appeals in the Court of Queen's Bench and run appeals of administrative license suspensions before the Transportation Safety Board. Gunn Law Group was pleased to welcome Adam to the firm in 2017.
EDUCATION
BSC (2006) Thompson Rivers University
JD (2013) University of Alberta
CARMEN C. BOUCHER | FAMILY LAWYER
Practicing in Family Law, Wills and Estates, and Adult Guardianship matters, Carmen is passionate about helping clients navigate their legal matters via negotiation and settlement rather than through adversarial processes.  However, she also understands that a collaborative approach may not be available in all situations and she will strongly advocate for her client in court when it is appropriate.
She has been a Registered Collaborative Family Lawyer since 2017 and participated in collaborative training for estate lawyers in 2018. Carmen is focused on assisting clients to become more involved in the outcome of their divorce and estate matters in order to better meet their needs.
Carmen is also a trained mediator and is always pleased to help clients who prefer to work together to reach the best possible solution for their family in that manner.
As a French-speaking Albertan, Carmen is happy to speak with clients in French.
EDUCATION
JD (2015) University of Alberta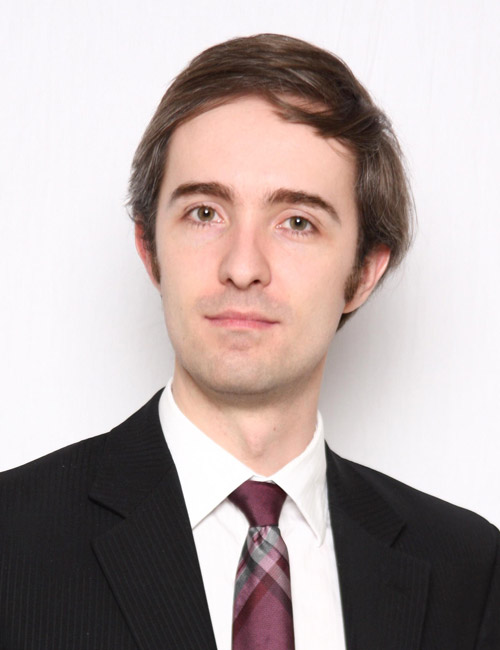 SEAN HUME | CRIMINAL LAWYER
Sean started with the firm as a Student at Law in mid-2017 and was admitted in 2018. His background as a court clerk, and his work with Student Legal Services, made him a valuable addition to our team. Since joining us, Sean has taken a leadership role towards administrative hearings in front of the Transportation Safety Board. He has represented clients charged with a wide variety of offences. He has conducted trials in Provincial Court in various locations both in and outside of Alberta, as well as appeals at every level of court in Alberta.
EDUCATION
JD (2017) University of Alberta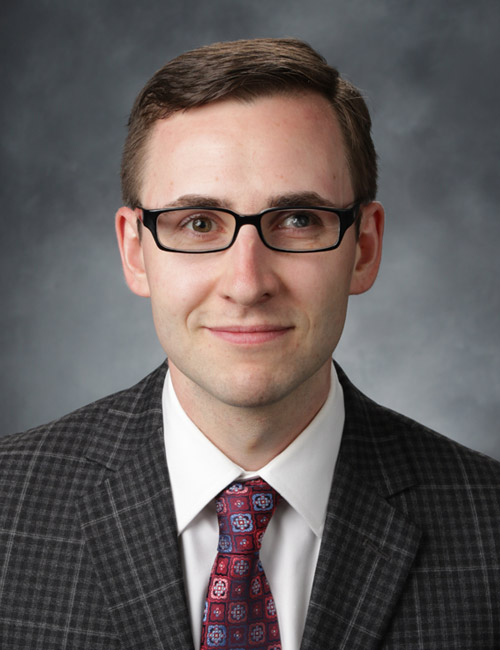 GIL MICIAK | CRIMINAL, FAMILY, AND WILLS & ESTATES LAWYER
Gil Miciak joined the firm in 2020. Gil previously worked at the Crown's office and as a clerk with the Courts. Gil completed part of his articles with the Courts before joining us. In 2018, Gil was awarded the Louise McKinney Scholarship which is given to students in the top 2% in their fields of study. In 2019, Gil won the Norman J Pollock, QC Prize in Advocacy for having the top grade in Advocacy in the Faculty of Law.
EDUCATION
BFA (2013) University of Alberta
JD (2019) University of Alberta
STUDENTS
Gunn Law Group welcomes Sarah Kondor once again for a summer. Sarah has a long history with our firm, and we are enjoying having her with us in the summer of 2021. Sarah is currently studying law at the University of Alberta.
STAFF
PAM | OFFICE ADMINISTRATOR
Pam was originally from southwestern Ontario and joined our firm in 1994. While unofficially occupying the role for many years, she officially became the Office Administrator of Gunn Law Group in 2008. Pam is the person with whom you will probably speak when you call the office the first time. You can ask Pam or your case manager about disclosure requests.
FLORENCE | CASE MANAGER
Florence grew up in a family of 13 on a farm in a French community in Saskatchewan. She later moved to Manitoba where Florence met her husband. They moved around quite a bit because of Florence's husband's work. They decided to settle down in Alberta in October, 2002 and in February, 2003, Florence joined our firm. Florence works primarily with Sean, Adam and Gil's clients. She is completely bilingual in French and English.
Si vous voulez communiquer avec notre bureau en français, nous vous prions de vous adresser à Florence ou Stefanie. Elles peuvent vous donner de l'information préliminaire à propos de notre bureau et vous diriger vers un avocat qui vous assistera en français.
JESSICA | CASE MANAGER
Jessica was born and raised in a small town in Manitoba called Roblin. She moved in her teenage years to Edmonton and later attended college. In the paralegal program, she learned many different areas of law, her favorites being Criminal and Family. She joined us in September of 2017, and is the case manager for Steve and for Shannon's family law matters.
KELSEY | CASE MANAGER
Kelsey was born and raised in Alberta. She joined our firm in 2008 as a legal assistant, but has been working as the firm's bookkeeper since 2010. Outside of work, Kelsey recently completed a management degree, majoring in accounting. Kelsey works primarily with Rebecca's clients. If you have questions about your account you can ask Kelsey for clarification.
STEFANIE | CASE MANAGER
Stefanie grew up just north of Montréal, Quebec, and moved to Alberta in May, 2015. She joined the firm in February, 2017. Stefanie is completely bilingual in French and English, and mainly works with Shannon and Carmen's clients.
SUSAN | OUR SECRET WEAPON
CANINE UNIT & Ex-Officio Canine Unit Members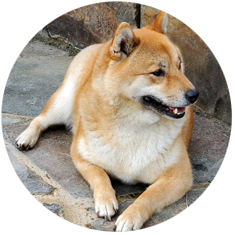 KENZO
Kenzo, the Shiba Inu who always likes to run away, is only an occasional visitor to the office these days. Even though he ate one of the lawyer's passports and another one's favourite fishing hat, we still allow him to come back – just not too often!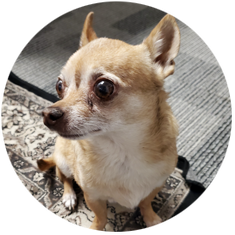 HERCULES
The mighty Hercules is surprisingly quiet and gentle for a Chihuahua. But he is not a pushover; his superpower is the ability to charm anyone. Of all the members of the canine unit, Hercules is the only one who somehow made it into Kenzo's good graces.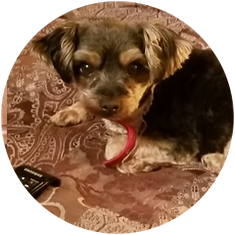 SHADOW
A spunky little Yorkie-Poodle cross who barks too much, bites and finally got evicted from the Canine Unit.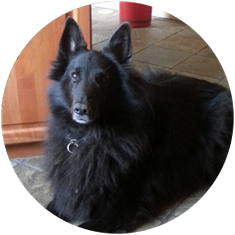 AZARAK
The first great dog to grace Gunn Law Group with his presence. The Belgian Shepherd was a quiet, gentle soul who is still thought of often and missed.
TALK TO A GUNN LAWYER ABOUT YOUR OPTIONS