CRIMINAL AND FAMILY LAW PROFESSIONALS AT YOUR SERVICE
All of our criminal and family lawyers welcome the opportunity to assist people in the LGBTQIA community as well as those with alternative lifestyles.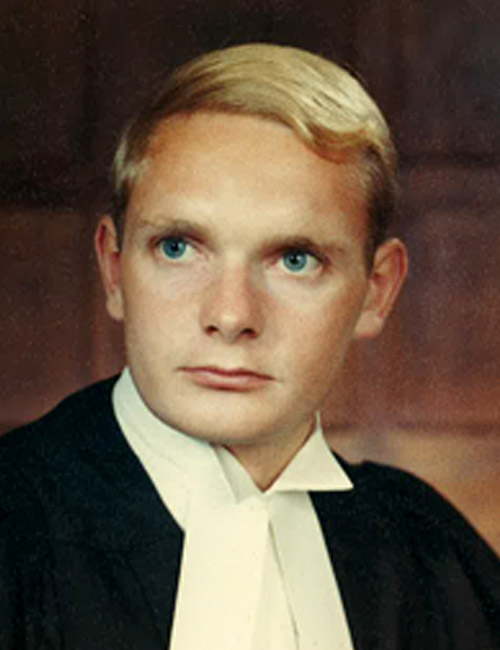 PETER BRUCE GUNN (1945-2006) | CRIMINAL LAWYER
Bruce Gunn came from a long line of lawyers, all of whom graduated from Dalhousie Law School in Nova Scotia. His father, A.O. Gunn graduated in 1949. A.O.'s brother, W.A.D. Gunn graduated in 1925 and went on to become a judge. Finally, A.O.'s father (Bruce's grandfather), A.D. Gunn graduated in 1897.
Bruce began practicing as a criminal defence lawyer in Edmonton, Alberta in 1972. He quickly developed a reputation for being an aggressive and powerful advocate. In the 1980s, it became apparent that he had a gift for impaired driving cases. Bruce had keen insight into the scientific and mechanical workings of the instruments and devices used in blood-alcohol testing, as well as a limitless imagination which was put to good use in inventing new defences.
Shannon Gunn Emery is Bruce Gunn's daughter and shares her father's enthusiasm for the law. As is the tradition in the Gunn family, Shannon articled to her father. Together, along with a rapidly expanding office, they continued the legal legacy until Bruce's death in 2006. Shannon then became managing partner and eventually took sole control of the office in 2016.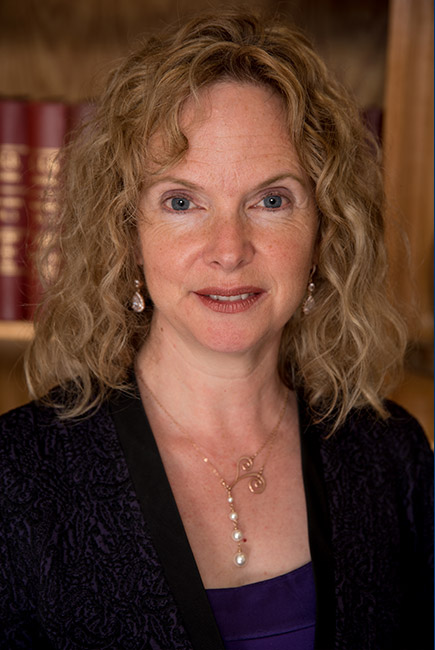 SHANNON GUNN EMERY | CRIMINAL, FAMILY, AND WILLS & ESTATES LAWYER
In 2001, Shannon Gunn Emery articled under her father Peter Bruce Gunn, and was admitted to the Alberta bar the year after. She enjoyed five years of practice with her father before he passed away in 2006. Shannon continued her father's legacy in the area of criminal law, especially in the area of impaired driving and DUI offences. Shannon has been to Ottawa in the Supreme Court of Canada on multiple occasions – always on the basis of impaired driving litigation. Her work in criminal law has taken her across the country, including: British Columbia, Northwest Territories, Yukon, Saskatchewan, Manitoba, Quebec, Prince Edward Island and Newfoundland.
Shannon received specialized training on the Intoxilyzer 5000C in 2004, the Intoxilyzer 8000C in 2008, and the Intox EC IR II in 2012. She received training in drug recognition in the context of drug-impaired driving in 2017. Shannon has quickly adapted to the new Immediate roadside Sanction (IRS) regime in Alberta. Very familiar with the older Transportation Safety Board hearing, Shannon is no stranger to Administrative Law and has been thriving on the new challenges resulting from these Notices of Administrative Penalty, (also known as Immediate Roadside Sanctions) and judicial reviews.
In 2017, Shannon found a new passion – Collaborative Family Law. She trained as, and received her designation as, a Collaborative Family lawyer and as a mediator in 2017. She has thoroughly enjoyed working with other excellent Collaborative Family lawyers in Edmonton to help couples get to a resolution of their matters quickly, kindly and cost-effectively. Recently, Shannon has also opened up her practice to wills and estates.
LAW SOCIETY MEMBERSHIPS
2002 – Alberta
2008 – Northwest Territories
2012 – Yukon
LEADERSHIP POSITIONS
2013-2015 – President of the Criminal Trial Lawyers Association
2022 – present – Co-Chair of the Association of Collaborative Family Professionals (Edmonton)
LANGUAGES
Fluently bilingual in English and French – Shannon regularly represents clients in either official language of Canada.
Still learning Hindi and Spanish
AWARDS
Al Shumiatcher Prize
Gordon Wright QC Memorial Award
Peter Bruce Gunn Junior Barrister Award
AREAS OF PRACTICE
Criminal Law
Administrative Law
Collaborative Family Law
Wills and estates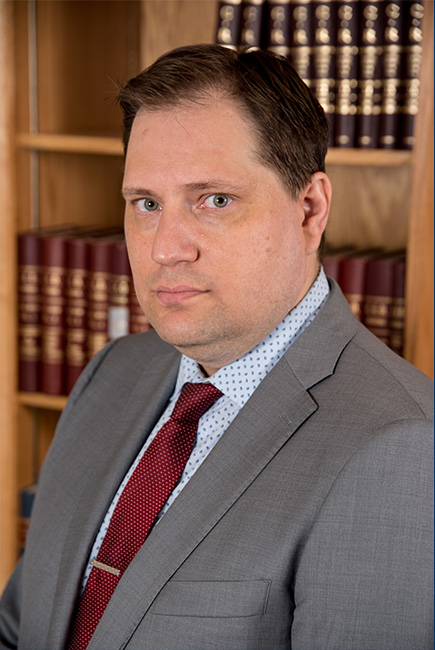 ADAM KLASSEN | CRIMINAL LAWYER
Adam graduated from University of Alberta Law School in 2013. During his time at U of A Law, Adam was extensively involved with Student Legal Services, including being elected as a Coordinator for the Criminal Law Project in which he supervised other students acting as volunteers and days leaders, in addition to serving on the SLS Management Committee. After graduation from Law School, Adam finished his articles and was called to the Alberta Bar in 2014.
Since his admission to the Bar in 2014, Adam has practiced criminal law as well as administrative hearings appealing driving suspensions in front of the Alberta Transportation Safety Board and Saferoads. Adam has performed trials in both Provincial Court and Alberta Court of Queen's Bench, and appeals in Queen's Bench and the Court of Appeal. Due to his undergraduate Honours degree in Chemical Biology, Adam is especially interested in scientific issues that affect the criminal justice system. He also especially enjoys litigating Charter issues in defending his clients. Adam has experience in defending a broad range of criminal offences, including driving offences, sexual assault, drugs offences, and property offences.
Adam understands the hardships that people experience when they become involved with the criminal justice system and that those same people deserve respect and empathy. He will do his best to make sure you feel as comfortable and supported as possible as you make your way through the criminal justice system.
EDUCATION
BSC (2006) Thompson Rivers University
JD (2013) University of Alberta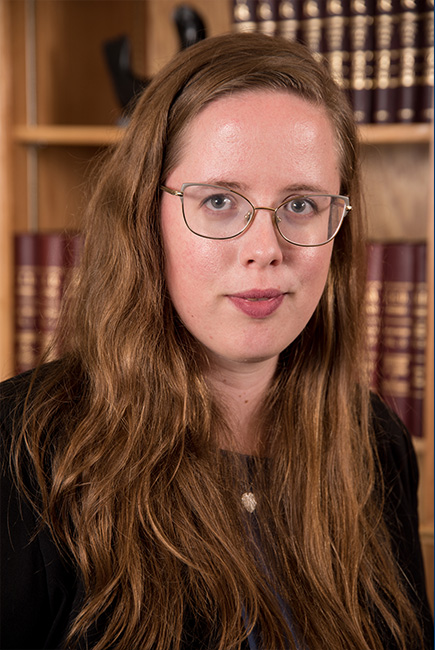 JUSTINE FALLU | FAMILY LAWYER
Justine graduated from the University of Alberta Law School in 2019. During her time at U of A Law, Justine cofounded the Francophone Law Students' Association, and participated in the inaugural year of the Michel-Bastarache moot. After graduation, she articled with a small family firm, and was called to the bar in 2020. Justine received her Collaborative Family Law designation in 2022. Justine can act as a mediator and a Collaborative Family lawyer. While Justine has litigated in the area of family law for most of her career, she believes in collaboration and is committed to using the resolution method best suited to meet each of her client's unique needs.
Since Justine's admission to the bar, she has primarily practiced family law, and conducted some matters under the Child, Youth and Family Enhancement Act. Justine regularly appears in the Provincial Court of Alberta and the Court of Queen's Bench of Alberta. Justine has experience with a wide range of family law issues, including divorce, parenting, separation agreements, child support, spousal support and property division. Since joining Gunn Law Group, Justine has benefited from learning about the intersections of family law with criminal law.
Justine is from Montreal, Quebec, and she can assist clients in English and in French. She is a member of the Association des juristes d'expression française de l'Alberta.
Education
B.A. (2016) McGill University
J.D. (2019) University of Alberta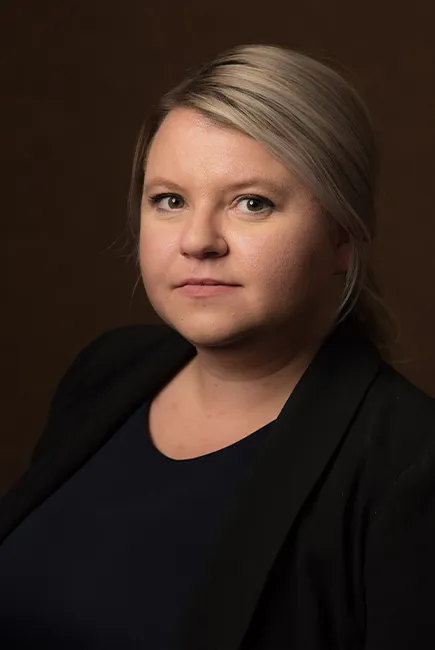 BARBARA DOWKER | CRIMINAL AND FAMILY LAWYER
Contact Barbara
Barbara earned a Bachelor of Arts degree in Psychology with Honours from MacEwan University in 2014, and a Juris Doctor degree from the University of Alberta in 2019. She was called to the bar in July of 2020. Barbara was heavily involved in Student Legal Services while at University and worked at the Edmonton Crown Prosecutor's Office and the Legal Aid Family Law office. She was a Research Assistant with publication in the Journal of Offender Rehabilitation through the Forensic Psychology Department and was Co-President of the Mental Health & Wellness Committee.
Prior to pursuing a legal career, Barbara worked in the social work field where she was a Caseworker both for paroled Federal offenders and youth in Child and Family Services. Within that position, Barbara assisted her clients to transition into better situations and tended to their needs within the community. Barbara joined Gunn Law Group in 2023 and is happy to represent clients in criminal law, family law and wills and estates.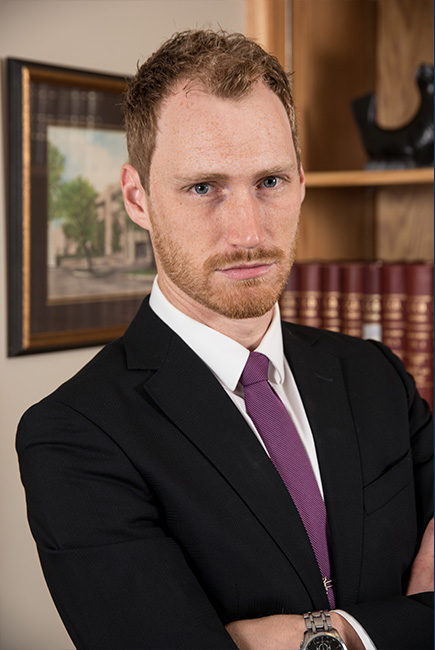 BRENDAN THOMPSON | CRIMINAL, FAMILY AND ADMINISTRATIVE LAWYER
Contact Brendan
Brendan graduated from the University of Saskatchewan's College of Law in 2022. His degree includes a Certification in the French Common Law. He joined Gunn Law Group as a student after graduating and has begun work on both family and criminal law files. During his time at law school, Brendan focused on the difficulties that marginalized groups face in the justice system, volunteering for both the Canadian Civil Liberties Association and CREATE Justice in Saskatoon.
Brendan looks forward to being able to assist his clients in navigating the legal system.
Education
BA (2011) University of Alberta
JD (2022) University of Saskatchewan
STUDENTS
Gunn Law Group is not hiring any students at the moment.
STAFF
PAM | OFFICE ADMINISTRATOR
Pam was originally from southwestern Ontario and joined our firm in 1994. While unofficially occupying the role for many years, she officially became the Office Administrator of Gunn Law Group in 2008. Pam is the person with whom you will probably speak when you call the office the first time. You can ask Pam or your case manager about disclosure requests, and the status of your file.  If you are calling to make a payment, Pam can assist you with this as well, and direct your call to whomever you need to speak with.
DARYL | CASE MANAGER
Daryl grew up in Langley, British Columbia, back when it was still a small town but close enough to commute to Vancouver. She moved to Edmonton in 2004 to pursue further career opportunities, and never left. Daryl, who is bilingual in French and English, joined the team at Gunn Law Group in July, 2021. When she's not working, she volunteers her time with animal rescue, and is training for her next marathon (actual running, not Netflix). Daryl is Shannon and Adam's case manager.
STEFANIE | CASE MANAGER
Stefanie grew up just north of Montréal, Quebec, and moved to Alberta in May, 2015. She joined our firm in 2017 as a legal assistant, but has also been working as the firm's bookkeeper since 2023. Stefanie is completely bilingual in French and English, and is the case manager for Justine and Brendan. If you have questions about your account you can ask Stefanie for clarification.
QUINN | CASE MANAGER
Quinn is our newest Case Manager. She was born and raised in Edmonton, Alberta. Quinn joined the firm in 2023 and works primarily with Barbara. In her free time, you can find Quinn climbing and cycling.
SUSAN | OUR SECRET WEAPON
Si vous voulez communiquer avec notre bureau en français, nous vous prions de vous adresser à Stefanie ou Daryl. Elles peuvent vous donner de l'information préliminaire à propos de notre bureau et vous diriger vers un avocat qui vous assistera en français.
Current Canine Squad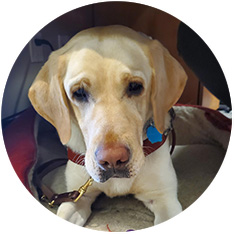 YASHA
After Jenny officially retired, Yasha, the golden Labrador retriever, took over. Hailing from New York, she is a savvy dog who is dignified and shows grace while under pressure. When she is working, there is not a more serious, focused dog. When she decides to let loose, however, she and Jenny (who still comes to visit on occasion) give a new meaning to the word "mayhem".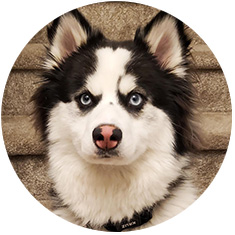 MAZIKEEN

Mazikeen is a Pomsky who is definitely more Husky than Pomeranian. She is enthusiastic, sweet-tempered and not a little nutty. She is an ad hoc member of the squad since she is only called in to work occasionally.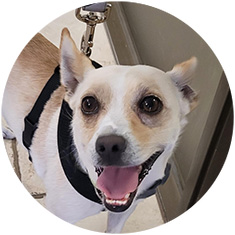 KYLE
The newest member of the Canine Unit is this little Chihuahua mix, Kyle. After spending a hard four years on the streets, he came to us and is proving to be a very friendly and affectionate addition. While he is a little resistant to comply to simple commands like "sit" and "stay", we know he will catch on to civilized life as time goes by.
Ex-Officio Canine Unit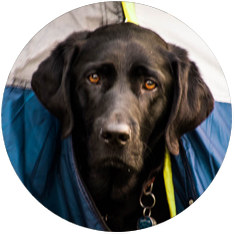 JENNY
Jenny, the black Lab, takes everything seriously. She works as hard as she plays. At Gunn Law Group, she's all business, even if she's not above sneaking little morsels that other members of the canine crew leave behind. When she's not taking the world so seriously, you'll likely find her supporting her favourite sports team, the Edmonton Oilers, or tormenting her feline siblings at home.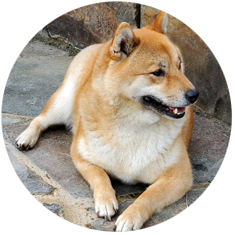 KENZO
Kenzo, the Shiba Inu who always likes to run away, is only an occasional visitor to the office these days. Even though he ate one of the lawyer's passports and another one's favourite fishing hat, we still allow him to come back – just not too often!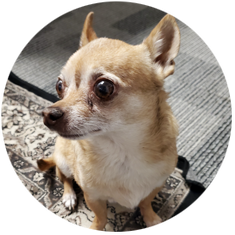 HERCULES
The mighty Hercules was surprisingly quiet and gentle for a Chihuahua. His superpower was the ability to charm anyone. Of all the members of the canine unit, Hercules was the only one who somehow made it into Kenzo's good graces. The sweet little guy passed away in 2021 and is still missed.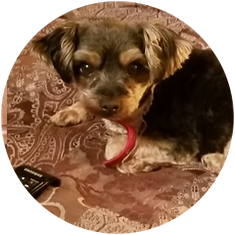 SHADOW
A spunky little Yorkie-Poodle cross who barks too much, bites and finally got evicted from the Canine Unit.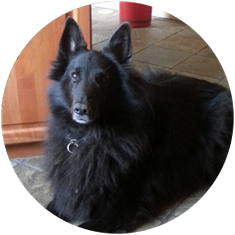 AZARAK
The first great dog to grace Gunn Law Group with his presence. The Belgian Shepherd was a quiet, gentle soul who is still thought of often and missed.
TALK TO A GUNN LAWYER ABOUT YOUR OPTIONS